Careers
You want a career, not just a job. You want your own business, and the training to make it a success. You want to be independent, with access to the resources of a larger organization. You want to be in business for yourself, but not by yourself.
If you've been thinking along these lines, a career with the Northwestern Mutual may be right for you. While our financial representatives are responsible for the success of their own independent practices, they can rely on the training, support, products and resources the Network provides to help clients achieve their financial security goals.
We expect a lot from our representatives, and we give a lot in return. We have developed an environment of mutual respect, where education, recognition, growth, and compensation are top priorities.
Northwestern Mutual Internship Program—The Fast Track to Your Career
13 week training program in fall, spring and summer
Virtually unlimited income potential ($1000 stipend + commission)
You set your own schedule (15-40 hours/week)
One of America's Top Ten Internships for 2014, Vault Guide to Internships, 2014 edition
To upload your resume or to learn more about the internship program, please click here.
Northwestern Mutual Career Opportunities—What's your game plan?
3 all day training sessions followed by a training session every week
Unlimited income potential
Set your own schedule
View our new website, My Company—My Career, for other representatives; experiences.
To upload your resume or to learn more about a career at Northwestern Mutual, please click here.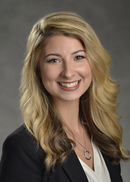 Bethany Ann Laslavic
Director of Recruitment and Selection
bethany.laslavic@nm.com
Mobile 412-942-9810