Management Team
Our business is about relationships, and we have a strong management team in place that understands this. They are committed to furthering the development of our financial representatives through training and guidance, so the representatives can establish enduring and solid relationships with their clients.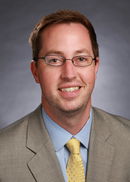 Managing Director
Office 412-942-9811
Ryan McKenna is the Managing Director of the Northwestern Mutual South Hills. He oversees the recruiting, selection and development of new financial advisors, and the highly recognized year-round internship program. Ryan is also a CFP®, he helps highly driven clients put together their first financial plan and those in, or near retirement, to fully assess their situation in the critical distribution phase of life.
Ryan and his team go beyond basic planning to incorporate a more holistic approach; for example: addressing student loans, budgeting strategies, social security choices, the need for a will and creating multiple differentiated buckets of savings. Ryan is highly passionate about helping his office grow through successful advisors and the impact that can have on our clients in the community.
On the weekend, Ryan enjoys spending quality time with his wife Erin and two daughters.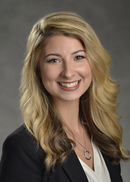 Bethany Ann Laslavic
Director of Recruitment and Selection
bethany.laslavic@nm.com
Mobile 412-942-9810
Bethany started her career with Northwestern Mutual as a College Financial Representative in the fall of 2013. Quickly excelling in this role, she took on a leadership position as team captain in the program. Once graduating from Slippery Rock University in December of 2015, with her BSBA in Marketing, Bethany worked at Huntington National Bank where she gained even more networking and sales experience. Not long after, Bethany ended up back at Northwestern Mutual where she is in charge of the recruitment and selection process, along with leadership and internship development.
Currently, Bethany is living in Robinson, right outside of Pittsburgh. She spends her time with family and friends, traveling, and dancing.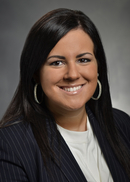 Kayla M Conti, MBA

kayla.m.conti@nm.com
Office 412-942-9811