Management Team
Our business is about relationships, and we have a strong management team in place that understands this. They are committed to furthering the development of our financial representatives through training and guidance, so the representatives can establish enduring and solid relationships with their clients.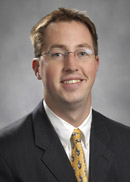 Managing Director
Office 412-942-9800
Ryan McKenna is a Managing Director/ Financial Advisor for Northwestern Mutual's South Hills office who specializes in working with busy professionals like attorneys, physicians, and business owners. He focuses on life and disability insurance as well as investments. The most important aspect of Ryan McKenna's business, however, is forming strong relationships with his clients based on integrity and trust.  His goal with Northwestern Mutual is to be seen as more than just a financial professional but someone who people can turn to for guidance in any situation.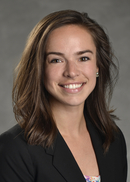 Caitlin R Backeris
Director of Operations
caitlin.backeris@nm.com
Office 412-942-9801
Caitlin started her career at Northwestern Mutual in October of 2012 as assistant to Ryan McKenna.  She quickly acquired a new role as Director of Marketing and Client Services once the South Hills Office opened in January of 2013.  Originally from Erie, Pa, Caitlin moved to Pittsburgh to attend Robert Morris University to compete on their track team and earn her Marketing degree.  After graduating in 2008, Caitlin worked at The Art Institute of Pittsburgh as an Academic Counselor for just under 3 years.  While working as a counselor, she enrolled in the Web Design and Interactive Media program to broaden her skills with Marketing, web design and social media. 
As the office continues to grow, Caitlin has  taken on the role of Director of Operations focusing her efforts on New representative and staff development.  
Currently, Caitlin lives with her husband Mark in the south hills of Pittsburgh.  Recently married, they enjoy live music, travelling, staying active, and trying out new local restaurants.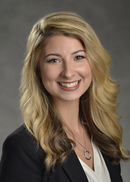 Bethany Ann Laslavic
Recruiter
bethany.laslavic@nm.com
Office 412-281-5540
Bethany started her career with Northwestern Mutual as a College Financial Representative in the fall of 2013. Quickly excelling in this role, she took on a leadership position as team captain in the program. Once graduating from Slippery Rock University in December of 2015, with her BSBA in Marketing, Bethany worked at Huntington National Bank where she gained even more networking and  sales experience. Not long after, Bethany ended up back at Northwestern Mutual where she is in charge of recruitment and running the internship program in the South Hills.
Currently, Bethany is living in Harmony, just north of Pittsburgh. She enjoys exercising, dancing, spending time with her boyfriend, family, and friends.